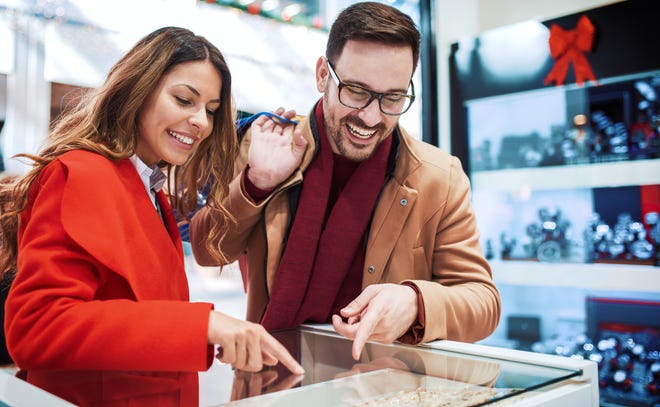 Everyone deserves to have a jewellery collection that they love, yet it is understandably very expensive if you don't know where to look! Getting beautiful jewellery doesn't necessarily need to mean spending a fortune, as there are plenty of things you can do to get wonderful quality without paying extortionate prices. From choosing vintage jewellery to shopping at family businesses, we've put together a few tips to help you buy jewellery on a budget without compromising on the quality!
Shop With A Family Business
One way to save money when buying jewellery on a budget is to shop with a family business. Firstly, you will be supporting a small business rather than huge corporations, which is of course a benefit. In terms of your own savings, when you shop at a family business you are far more likely to be able to get a fair price, as the shop staff will have more control over the discounts they are able to give.
Just make sure that you visit a properly certified family jeweller, as this will make sure that the items you are purchasing are the real deal! By shopping with a family business, you are more likely to get a fair price and you will be supporting your local economy during a difficult financial time.
Consider Vintage
The easiest way to save money on jewellery without having to compromise on quality is to consider buying vintage jewellery. Firstly, as pieces of vintage jewellery would have been purchased before, VAT would have already been paid on the item once, so any further purchases are VAT exempt. This means that you could buy a vintage engagement ring that has the same quality and size gemstone, with the same metal, for 20% cheaper.
Additionally, vintage jewellery is exceptionally beautiful. It has an extremely unique quality that makes it so much more valuable to some people. This, combined with the VAT exemption, makes vintage jewellery a fantastic option for people buying jewellery on a budget.
Compare Prices
Another way to save money whilst jewellery shopping on a budget is to compare prices. Do your research across a wide variety of different jewellers so that you know what you should be paying on average for the item you are looking for. You can then use this information to go to various jewellers and show that you know how valuable something really is.
When a jeweller realises that you know your stuff, they are more likely to come down to the price that you would be paying elsewhere. Don't be afraid to take this information with you and show them direct evidence of the prices you have found elsewhere.
Final Thoughts
So, there you have it! A few really simple ways that you can save money when buying jewellery without having to compromise on the quality. Shopping at a family business, considering vintage jewellery and comparing prices take very little effort and could make a huge amount of difference when it comes to how much you could save.