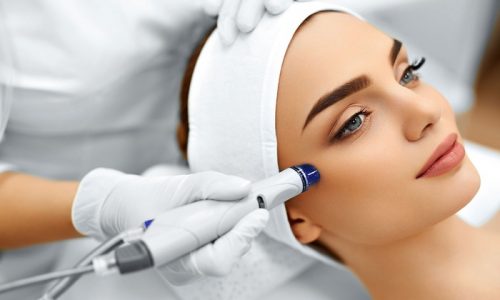 Medical professionals practicing medical aesthetics have to often deal with medical malpractice insurance. Failing to pay attention to the insurance policy specifics could mean having no coverage during a claim.
When underwriting medical aesthetics practice, one should consider every aspect of aesthetic insurance. Moreover, different insurers have different coverage rates and guidelines. Thus, one should be careful when hiring an underwriter for medical aesthetic malpractice insurance application.
Here are some of the mistakes you should avoid when making medical aesthetic malpractice insurance applications.
Incorrect Treatment Counts
During the process of underwriting medical aesthetics practices, underwriters often take the number of treatments offered by the practitioner when determining the price. As a result, it is commonly seen that facilities offering more treatments are more likely to get sued for compensation.
A majority of insurers' underwriting rules consider the number of patient visits as treatment counts. However, many medical aesthetic practitioners confuse it with the number of injections given. The facility should consider one treatment count for the patient, no matter how many units of injections have been given to him/her.
Overestimating Revenue
When determining malpractice pricing, annual estimated gross revenue plays a critical factor. Since there is no way to accurately calculate how much a facility will make in its first year, newly opened facilities often overestimate their revenue. This can mean overpaying for insurance services.
Medical Director Coverage
In the medical malpractice insurance application process, medical director coverage can present confusion. Even though the role of a medical director is clearly defined in a contract, the coverage may not have clear provisions. For example, if a medical director has no direct contact or interaction with the patients, the policy may extend adequate coverage without making any adjustments. On the other hand, if the medical director wishes to involve inpatient care, the facility should have separate coverage.
Not Identifying Multiple Facility Locations
If a medical aesthetics practitioner operates through multiple locations, they should disclose each site in their medical malpractice insurance policy. Failing to do so can create a massive gap in your insurance coverage.
When applying for insurance, you must inform your underwriter about the locations of your facility. You can either choose to have a particular facility location added to the endorsement or wholly removed. If medical aesthetics practitioner performs treatments off-site, it must be included in the application.
Many underwriters are not willing to offer coverage to medical aesthetics practitioners who provide off-site treatment, especially the patient's home.
While some don't have a problem offering the coverage, they do want their clients to follow the same policies and consents.
Not Depicting a Physician's Activity Accurately
The majority of medical aesthetics practices policies include physician coverage. However, the physician coverage should only include the activities stated in practice. Therefore, the application should not incorporate activities of the medical aesthetician that are not part of their medical aesthetics practice.